The differences between Ketogenic Diet compared to a Low Carb Diet and my 6 Week Keto Results!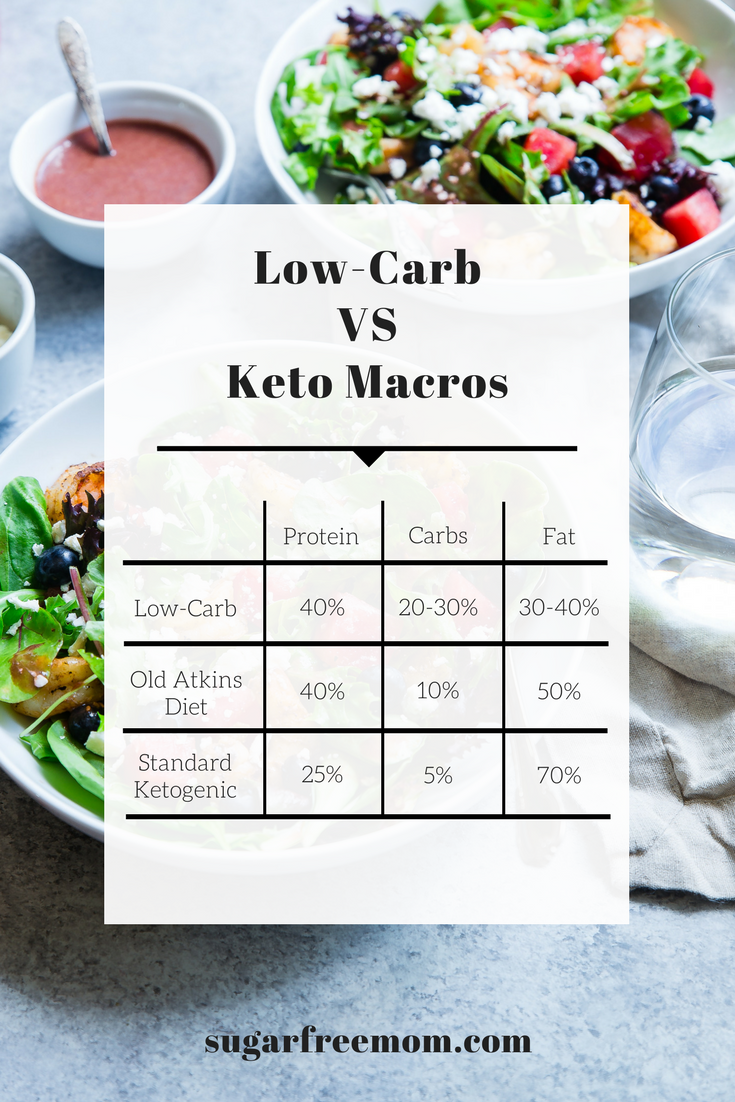 If you're following my blog then you are most likely into a sugar free diet and many of you are also low carb. But I'm guessing there aren't too many of you following me that are on the keto diet so I figured a post all about the differences might be needed.
Most of my recipes are all low carb, some lower carb then others and fit nicely into a keto lifestyle. You'll see below my 6 week results. I'd love to hear if you are new to low carb, or on keto and your results, please share in the comments!
THE LOW CARB DIET
I've been on a low carb diet for the last four years. My meaning of low carb might be different from yours as there really isn't a one size fits all. Every persons body will respond in a different way to the amount of carbs you are taking in daily.
It's often understood that a low carb diet is one in which your carbohydrate intake is under 150 grams per day, yet others say under 100 grams is better. My low carb diet consisted mostly of carbs from veggies and fruits and my range was between 50-70 grams per day.
I was quite high in protein and ate a moderate amount of fat.  It was just right since I was maintaining my weight, but not low enough to firm, tone and see the muscle I wanted to achieve. I've been seeing a trainer twice a week for the last year for full body workouts, but just wasn't satisfied with how my body was responding. I recently decided a keto diet might be best to really achieve the tone and muscle I was looking for.
When you're on a low carb diet, you can certainly lose weight, but you are still using glucose (sugar) from the carbs you are eating to fuel your body. This means you'll often have to eat every 3-4 hours because you'll be hunger and you need that glucose to function throughout the day.
THE KETO DIET
The Keto Diet may seem extreme to some of you at just 20 net carbs per day which is about 5% of your daily food intake, some people even do less!  In fact, I was reluctant to trying this for a long time, years really, feeling like so low in carbs would be too difficult for me since I love my veggies.
Protein is more of a moderate approach consisting of about 15-25% of your daily food intake. If you're weight training and active like I am, 20-25% is appropriate. If you lead a more sedentary lifestyle you don't need as much protein, more like 15-20%.
The biggest difference is in the fat!! Your fat should be around 70-75% of your daily food intake! When I first heard that, I was like, "Are you kidding, No Way, I will surely gain weight!" I was truly wrong and misguided. I think we've all been too accustomed to hearing for years and years that fat makes you fat! That is the farthest thing from the truth. Let's not blame the butter for what the bread did. Sugar and Carbs are the culprit to gaining weight among other health related issues.
Once you start eating this very low amount of carbs, you're body will become keto adapted. You are starving it from the carbs therefore it needs to find a source of fuel. When you're in ketosis, your body will no longer have the carbs it once used to fuel your body. It will have to resort to using your own body fat for fuel. This is amazing because you'll lose body fat if that was your goal and many other benefits you'll see below.
It could take a few days to a few weeks to a few months, everyone is different. Since I've been low carb for a few years I really thought I'd get into ketosis in a few days, that was not the case. It took almost a month!
THE BENEFITS OF A KETO DIET VS LOW CARB
You're Not Hunger between meals. You can go anywhere from 6-12 even 16 hours without feeling starving!
You don't have cravings for sugar as you once did. Instead you'll start craving good, healthy fat!
Your hormones will be balanced. No crazy mood swings or irritability.
You'll have great mental clarity. No more fogginess.
You'll have a ton of energy without the need for caffeine!
You'll lose body fat and see the differences in your body, not just the number on the scale!
ARE YOU IN KETOSIS?
Besides having the benefits mentioned above, if you really want to make sure you are in ketosis I would suggest buying a glucometer which is a blood test. A simple prick on your finger using ketone strips to measure. Anywhere from 0.5 and up means you are most likely keto adapted. It's definitely not cheap but it is the most accurate measurement. There are other methods as well, like using urine ketone strips but not as accurate I don't feel. There is also a breath ketone meter if you hate the blood pricking idea.
You'll find it's not as hard as you think it will be if you're just starting out. Keep the fat high and you'll be satisfied and never hungry. My recipes are low carb though some are not as low as others. If you are browsing my recipes, sticking to less than 10 net carbs per serving will easily fit into your macros for a keto lifestyle!